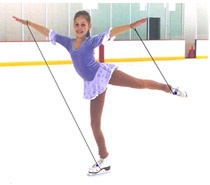 Policies / Service
championcords.com's customer service goal is simple: We are committed to providing our customers total satisfaction. Every time. Guaranteed. Contact us at Sheila@Theleninc.com
or call 651-257-1004 anytime. Please feel free to drop us a line to share your thoughts on the site, all comments welcomed.
championcords.com offers the following Returns Policy:
We want you truly satisfied with your Champion Cords. If you have any questions or problems contact our offices at: 651-257-1004 or e-mail us at: Sheila@Theleninc.com We will take care of everything! Please contact us within 30 days for all return issues.