---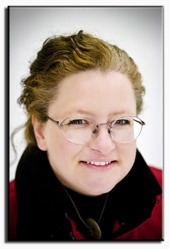 About Us
Thanks for your interest in ChampionCords.com - Sheila Thelen (President & Creator) of Champion Cords & Champion Skating Harness (www.ChampionSkatingHarness.com).

Mrs. Thelen is also a PSA Master Rated Coach & Senior Presenter for www.iCoachSkating.com & Senior Presenter for Grassroots To Champions Seminars.

Mrs. Thelen does seminars all over the world (specialty: Champion Cords/Champion Skating Harness/Jump Analysis) contact our offices to book her for clubs/events/conferences. 651-257-1004

Read below for comments from past customers and skating professionals!
What are Professional Coaches & Skaters & Clubs saying about Champion Cords?

"Sheila, I like your Champion Cords. I think they are very good."
Mr. Frank Caroll (Conversation at the PSA International Conference) Olympic & World & National Coach, Master Rated Coach, PSA Coach of the Year, US FS Coach of the Year, Level 10 Coach
"Dear Sheila, I love the cords! They are already making improvements in so many areas with our students. Thank you so much for introducing them to me. I will spread the word to the people I work with, and the skaters who perform in Disney On Ice! Best Regards."
Jill Shipstad Thomas, Professional Skater & Choreographer
"My skaters LOVE your cords! They fight over them."
Lisa O'Neill, Professional Coach
"I love my Champion Cords. I really improved my: Double Loop, Double Flip & Double Lutz in two weeks! The cords have really helped my Double Axel. If feel faster and stronger in the air."
Kayla Johnson, Juvenile Lady (Now Senior Lady)
"Sheila, the Metro Edge Figure Skating Club would like to thank you for your dedication to our sport. We greatly appreciate how you generously gave of your time throughout the camp to both our coaches and skaters. We hope to have you back very soon!"
Karen Rosemann, Vice President, Metro Edge Figure Skating Club
"Grassroots to Champions' seminars are based o the premise that the best method of learning a sport are the correct technique, the latest technologies and effective training. I have found that Champion Cords are not only an effective method of instilling muscle memory, but my students, especially the grassroots stage skaters, really look forward to their Champion Cords lessons. The Champion Cords help to increase awareness of correct alignment and control. The Grassroots To Champions coaches are coming up with new ways to utilize Champion Cords into our system of training. Thank you Sheila for making my job easier."
Audrey King Weisiger, Olympic & World & National Coach, Master Rated Coach, PSA Coach of the Year, US FS Coach of the Year
"I now understand where my left foot goes - on my axel and double salchow."
Courtney Nichols, Pre-Preliminary Skater
---
Sales of Champion Cords span the globe, just look below: